Successful 2013 Spring to Life Gala!  
Scott Klusendorf with Executive Director Luci Hough and several board members.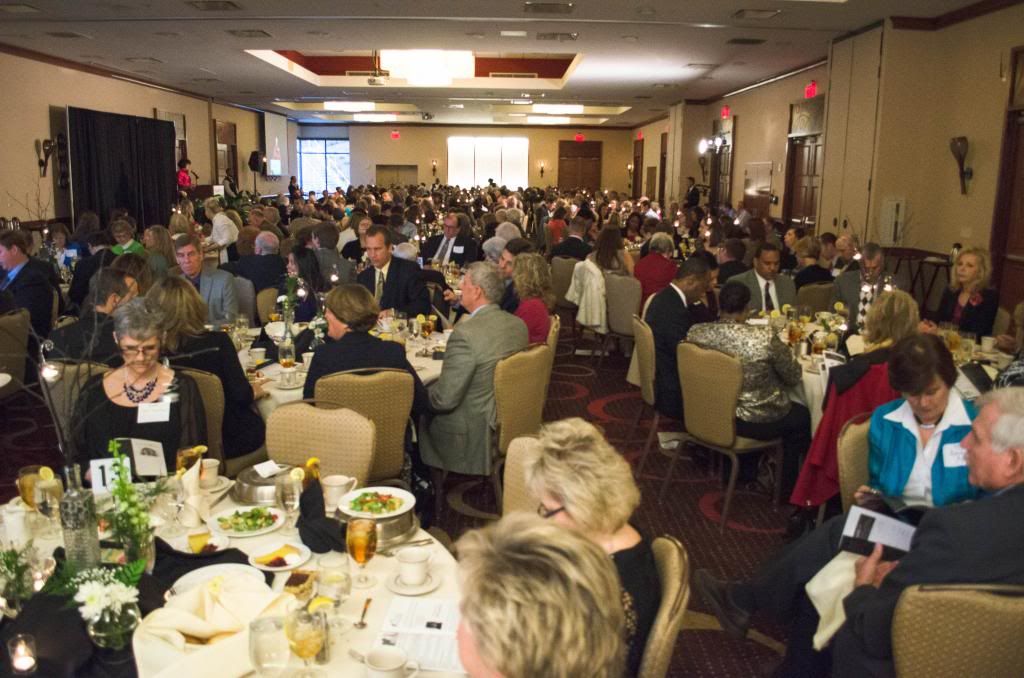 Guests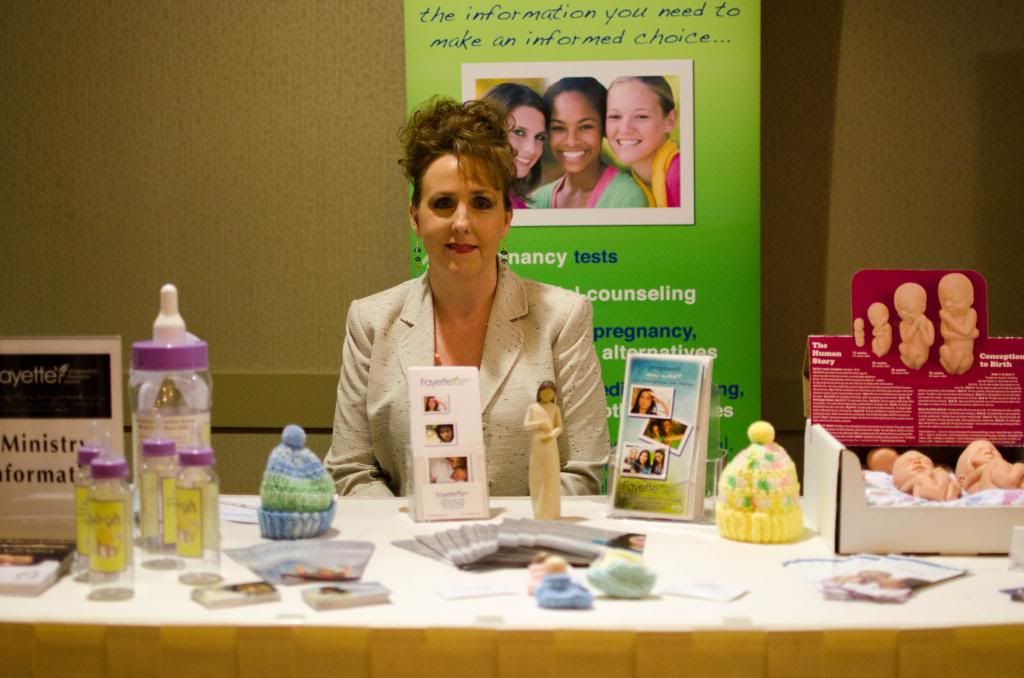 Ministry Table with Volunteer Glenda Ferrier
  Our Spring to Life Gala held on March 19th was a huge success!  We heard from guest speaker Scott Klusendorf as he encouraged us to stand for the unborn and taught us how to clearly communicate our pro-life view with others.  
 Our goal for this year's Spring to Life Gala was to raise funds to support our operating budget and to finance our conversion to a medical pregnancy center.  We are happy to announce that with sponsorships, gifts, and pledges we raised $121,175. 
 If you were not able to attend the event but would still like to make a special donation you can:
1) Send us a check to 360 East Lanier Avenue, Fayetteville, GA 30214
2) Donate Online through our website:  http://fayetteprc.org/get-involved /donate/
3) Contact Angela Weeks to set up EFT (Electronic Funds Transfer)  770-719-2288 or angela@fayetteprc.com.   
 We thank all of you for your support and prayers.